The Valrhona App
Register now for a 2021 professional class on the Valrhona App by February 15th to receive 6kg of our GUANAJA 70% chocolate! Enter code VALRHAPP21 on your registration form to receive the GUANAJA 70% chocolate. Payment must be received by February 15th to qualify for promotion. Limit one shipment per customer. Chocolate ships mid-March. Offer limited to United States.
The new Valrhona App fosters inspiration for pastry professionals with an interactive platform that offers technical expertise and customizable tools for recipe development and innovation at the touch of a button.
THE VALRHONA APP
The Valrhona App for iOS is designed to foster the inspiration and technical expertise of pastry professionals, with adaptable tools to facilitate the creative process at the touch of a button. The App allows users to develop recipes in new ways, access professional learning opportunities, explore Valrhona Essentials and new tools for flavor pairings, viscosity, conversions, and video tutorials all in a customized process specifically designed with pastry professionals in mind.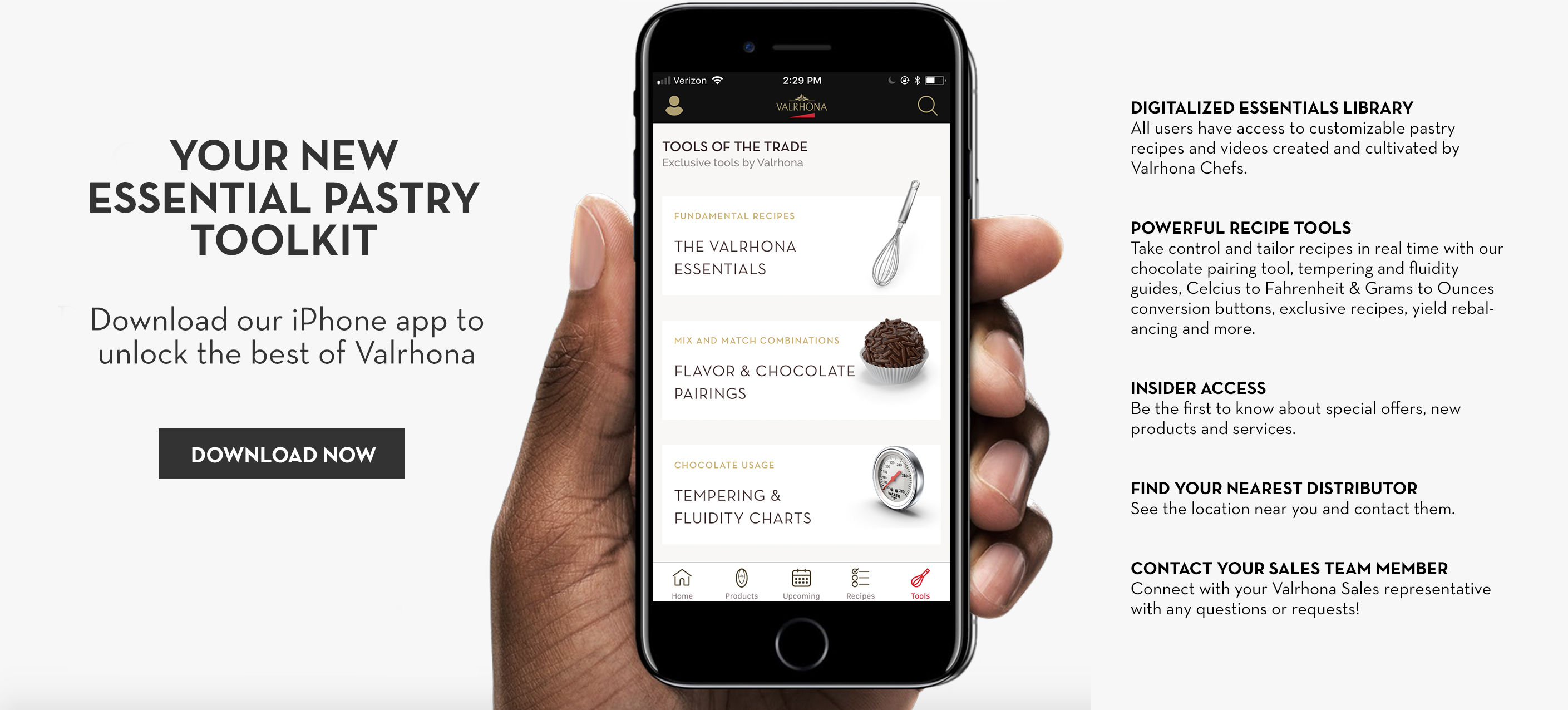 You are using an outdated browser. Please upgrade your browser to improve your experience and security.