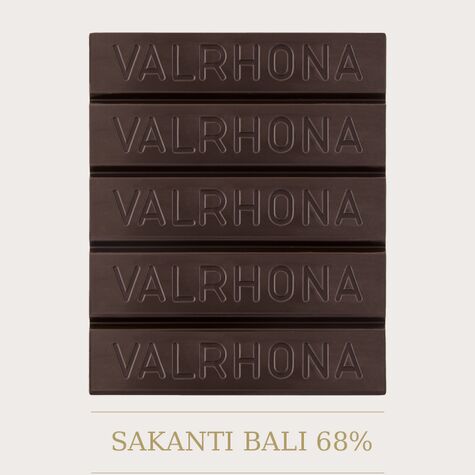 Single Origin Bali Sakanti Bali 68%
Dark Chocolate Baking Block from Bali. Intense & Chocolatey 68% Cocoa.
Flavor Profile Balanced
Secondary Notes Fruity
Hint of Banana Foster
Product Information
SAKANTI 68% is rounded and lightly acidic. This Dark Chocolate Baking Block from Bali develops a slight acidity with flavors of fruits, followed by intense chocolatey notes and a subtle bitterness. The 1 kg block, an iconic product used by pastry and chocolate artisans. 1kg - 2.2lbs This product is Kosher certified (Triangle K - Dairy)
Features
Recommended Applications
Coating – Molding – Mousses – Crémeux & Ganaches – Ice Creams & Sorbets
Pairings
Almond – Banana – Grapefruit – Mango – Cilantro – Mint – Acacias honey
% of main ingredient
68% of Cocoa
Composition
Sugar 31%, Fat 43%
Packaging Format
1kg Block - 14637

Dimension
35.40 x 21.40 x 29.50
Storage
Store in a cool a dry place where the temperature is maintained at 14-16°C / 57-60°F.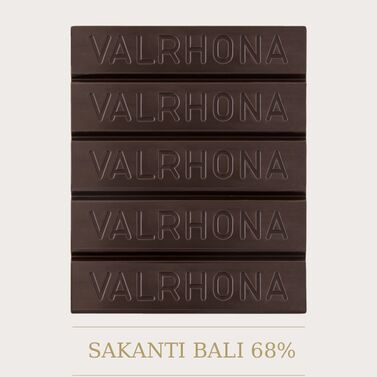 These products may be of interest to you