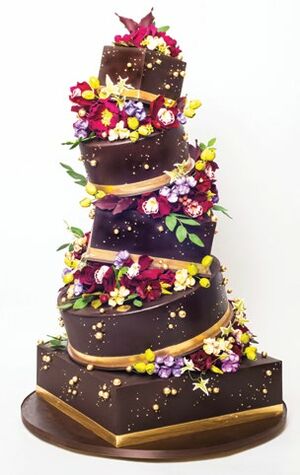 ARTISTIC CHOCOLATE COURSES
Summer Romance: Sugar Peonies & Branching Cherry Blossoms
Join renowned cake designer Ron Ben-Israel and his crew at his flagship studio in the heart of NYC's
Garment District for a three-day immersive experience.
OBJECTIVES OF THE CLASS

Create shape, texture, and movement in sugar paste to resemble flowers as they appear in nature
Dive into learning how to create a beautiful, moist, chocolate cake with easy but delicate chocolate fillings to add an extra wow for your chocolate-loving customers
Get an insider tour of Chef Ron's bakery and design studio, and meet his dedicated staff
Discuss topics of interest to the class, such as the business of cakes, promoting a unique brand, pricing confectionery work, inspiration for design concepts, and more
Flowers featured in the class will include Anemone, Lucille Ball Roses, Tweedia, Sweet Peas, and Foliage

PRICES INCLUDE
Class price includes croissants and coffee in the morning, lunch each day, a class recipe book, apron, travel mug, pen, a professional photographer, as well as all materials, ingredients, and equipment needed for class. In response to Covid the class price no longer includes a group dinner, the class price has been lowered to reflect this change.
CONTENT OF THE CLASS
Students will create various types of peonies and branching cherry blossoms and will decorate a chocolate display cake to take home. Valrhona Pastry Chef Guillaume Roesz will introduce methods of creating professional chocolate cakes with various fillings, and discuss the origins and flavor pairings of the expansive Valrhona Chocolate collection, finishing with an engaging chocolate tasting. Chef Guillaume will also share how to use Valrhona Signature Transfer Sheets to decorate your cake.
To complete their training, each student will be given a small display cake to decorate with the flowers they made in class, and a large box to take home the cake and flowers. At the end of each day, time permitting, there will be a discussion about topics of interest to the class, such as the business of cakes, promoting your own confectionery work, your design ideas, and more. You will also enjoy a tour of the bakery and design studio!
This is a great opportunity to be exposed to the inner working of the exclusive environment of Ron Ben-Israel Cakes & Treats, and to have all your related questions addressed.
CANCELLATION POLICY
If you cancel 45 days or more prior to the first day of class, you will be completely refunded. If you cancel within 45 days you will receive a 50% refund or 100% class credit to be used within a year of the cancellation date. If you cancel within one week of the class you will receive a 50% class credit to be used within one year of the cancelation date.
We do our best to avoid canceling or rescheduling classes, however, please be aware that classes are subject to change due to conflicts, instructor illness, travel issues, etc. We will contact you immediately in case of any date changes or course cancellations. In the case a class is rescheduled or canceled we offer you the choice of a full refund or a class credit to be used within one year of the cancellation date.
As Valrhona is not responsible for your accommodations we recommend booking refundable forms of transportation and accommodations, so if an unforeseen change occurs you will not be charged.
Our response to Covid
We will be taking every safety precaution and following all local and CDC guidelines as we prepare for and host these classes beginning in April. The health and safety of our community and team is our first priority, and we will be constantly updating our plans and precautions to ensure maximum safety. We have revised our cancellation policy to be more flexible during these uncertain times. If you have any questions please contact ecolebrooklyn@valrhona.com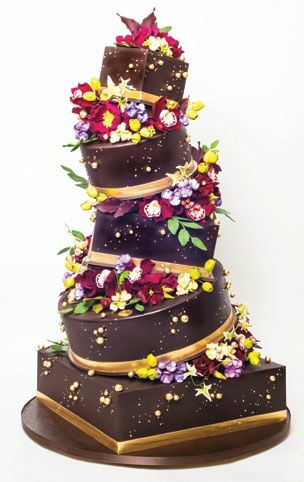 Attending the class was an absolute dream come true. Ron is the sweetest, sassiest, most passionate person I have ever encountered. I am dreaming of my return to New York where I can hopefully meet him again! If anyone is considering attending a class, I would definitely recommend!