Together, let's do good with good
"I am convinced that the company of tomorrow will only flourish if it places its social and environmental impact at the heart of its strategy. By buying Valrhona, our customers choose a responsible chocolate that is 100% traceable and sourced directly from 18,208 producers who we support in adopting good social and environmental practices. They also choose a company that has been partnering the gastronomy sector for almost 100 years. But Valrhona is above all else the story of its people. Our strength lies in the ties we forge between producers, employees and customers. These ties, which we continue to reinforce every single day, help cocoa producers improve their livelihoods and enable our customers to unleash their creativity in an ever more sustainable way. Let's act now for the responsible gastronomy of tomorrow!"
Clémentine Alzial
CEO, Valrhona
B Corp, a guide to building tomorrow.
his accolade is certainly a recognition of our sustainable approach, but being a B Corp has never been our end goal. For us, becoming a B Corp means joining a growing community of firms committed to exchanging ideas and challenging each other to take action a better world. It serves as a guide to help us continue to challenge the status quo and have a positive impact.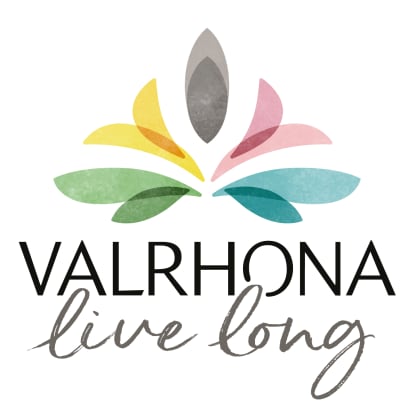 Discover our "Live Long" approach
Download our latest CSR report and discover our 4 pillars.
You can also visit our press area and access all the charters signed by Valrhona.