Live Long: Our Sustainable Approach
Together, Good becomes Better
Staying true to our values, making our mission the solid foundation on which all decisions are made, while also setting an example to be followed tomorrow: this is the real lesson of 2021.
We want to inspire a collective movement that unites everyone in the cocoa, chocolate and culinary industries around a fair, sustainable cocoa sector and gastronomy which tastes great, looks great and does great things for the world.
Our mission: the roadmap for tomorrow
It has become clear that with a mission that so greatly influences every part of the company, in our capacity to innovate products and new services, in the structure of our organization as well as in our relationships with our stakeholders, it was time to transform our annual CSR report into a report on our corporate mission "Together, good becomes better".
B Corp, a guide to building tomorrow.
Since January 2020, Valrhona has been part of the B Corp™ community.
This certification recognizes the companies across the world that meet the highest social and environmental standards and that are committed to progress.
This makes Valrhona the world's largest B Corporation®-certified manufacturer of chocolate for professionals.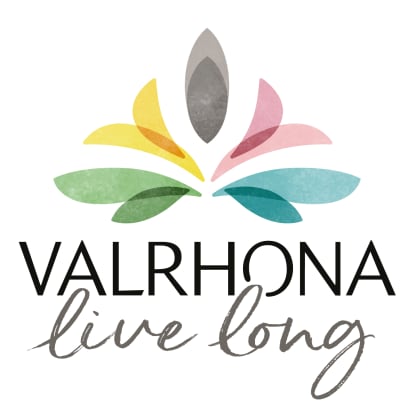 Our Mission report
It is thanks to our commitments throughout our entire value chain – from the cocoa producer to chefs in their kitchens – that we're creating a more responsible chocolate and are working to achieve our mission: "Together, good becomes better."
Visit our press area to access our previous reports and all our charters.